1. PushCrew.
Features:
• After installing PushCrew plugin, a smart code is generated on a website. There is a need to copy PushCrew Account Id and paste it Account Details section under Settings area in the PushCrew dashboard
• It enables sending clickable messages to website subscribers from the browser, when they are online or offline
• Works on all devices – Mobiles, tablets, and desktops
• It has 40% opt-in rate, Twitter list populates at 20X
• 20% click rate
• You can view data getting updated in Push Crew Dashboard in real time
2. OneSignal.
Features:
• Implementation of notification in 5 minutes
• Multi-browser support
• Support for HTTP and HTTPS
• Single step option for HTTP sites
• Multi-Site and Multi-User Login with Access Control
• Multi-Action Notifications
• High Click Through Rates than Email
• REST and JavaScript API
• Automatic Notifications with RSS Feed
• Multi-Language Support
• Reduce Unsubscribes by Old Notification Capping
• Engage Mobile Audience Without Mobile App
• Re-Engage With Users Anywhere
3. PushEngage.
PushEngage can be implemented on HTTP website. Even if you do not have HTTPS version of your website, developers implement this by making use of their Https certificate and the domain over which your push will be hosted will be yourdomain.pushengage.com
If your subscribers reach above 2500, then you will need to upgrade to a paid plan to keep sending notifications.
It comes with some of the basic and very important features:
• Implementation of notification in 5 minutes
• Multi-browser support
• Support for HTTP and HTTPS
• Single step option for HTTP sites
• Multi-Site and Multi-User Login with Access Control
• Multi-Action Notifications
• High Click Through Rates than Email
• REST and JavaScript API
• Automatic Notifications with RSS Feed
• Multi-Language Support
• Reduce Unsubscribes by Old Notification Capping
• Engage Mobile Audience Without Mobile App
• Re-Engage With Users Anywhere
4. All Push Notifications for WP.
It supports Firebase Cloud Messaging (FCM), along with the native support for
Apple Push Notification service (APNs) and Google Cloud Messaging (GCM).
Which WordPress Push Notifications to Choose?
The WordPress developers  those are hired in India generally make use of PushEngage as it essentially comes through, out of the above 5 listed plugins with options like:
• A free of cost plan for all budding bloggers
• Autoresponder tool to interact with your audience
• You will be able to add a call to action buttons to your notifications
• Segmenting users according to their preferences is easy
5. PushAssist.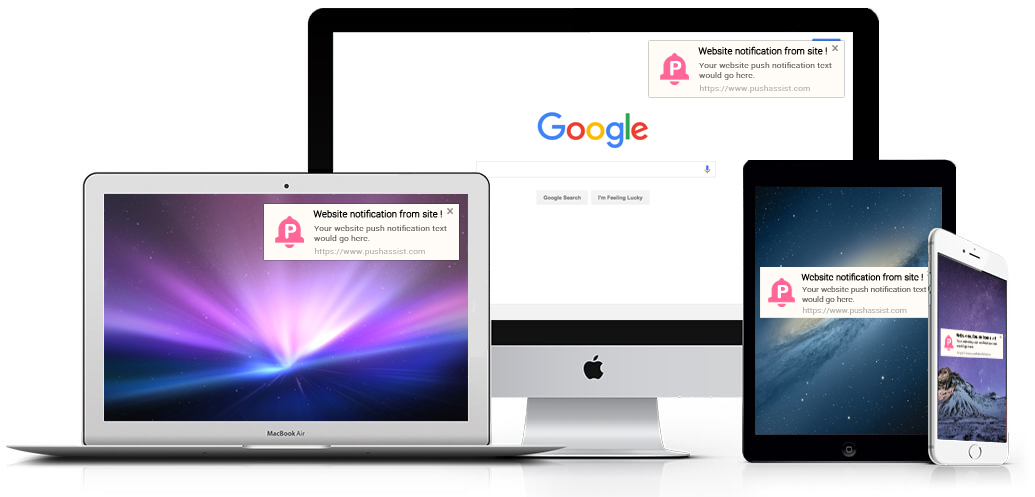 Features:
• Segmentation – Target the right audience at right time. Get to know who the content is useful for
• Time Scheduling – Generate the popup when the user is online
• It supports multiple templates
• A/B Testing – Test the website in small chunks. Make the users taste a bit of your application. See what actually works, capture audience' preferences etc.
• Flashy Offers – "Flat 35% off – Click to buy now"
• Breaking News – "Launching new face"
• Shopping Cart Details – "Hi, there are 2 items in cart", "We see you couldn't complete your order, need help?"
Please follow and like us: